Piece of History Firearms (PoHF) offers the following services:
All Prices are for Labor Only
---
We will build your parts kit into a complete rifle.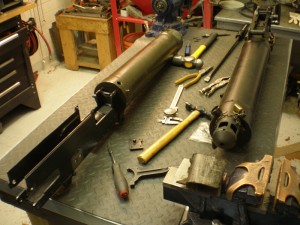 PoHF does not stock parts on a regular basis. Please inquire about available parts and pricing.
Custom builds must be paid in full at time of build.
All parts must be paid in full at time of build.
Thank you
Click HERE To submit it online.
Disclaimer: All parts not claimed for after 60 days will become property of POHF unless further arrangements have been made!
NOTE: All build orders must be accompanied by payment in full as well as a completed order form (see above link) We accept ALL MAJOR CREDIT CARDS, payment by Money Order, Cashier's Check or Postal Money Order.
Please send all parts for complete rifles in a rifle box otherwise there will be a $7.00 handling charge for a returned built rifle.
*** Prices are for LABOR ONLY and an estimated base price of any project.
*** Final price will be determined at time of receipt of parts.**There is a $5.00 handling fee for orders.
---
REMOVING HEAVY COSMOLINE AND DEGREASING KIT $30
Generalized Pricing

AK Builds
Base (Does not include barrel assembly) build (no refinish)

$320.00

– Includes Test Fire Only.
Machine Reciever for:
Underfolder add

$100

Side Folder (74 style) add

$150

AMD 65 Side folder add

$40

US compliant parts extra
Add

$200

to above for post sample conversions. Includes engraving any requested information on receiver.
Red Star trigger group installed

$15
REBARREL HEADSPACE AND TEST FIRE OR ASSEMBLY STARTING @ $150 AND UP
CUTTING, CROWNING, RE THREADING AND RE CONTOURING BARRELS, $65 AND UP
SHOP TIME $90/HR WITH ONE HOUR MINIMUM
Parkerizing
AK's

$120

FAL's

$200

Subguns

$120

Call for other guns.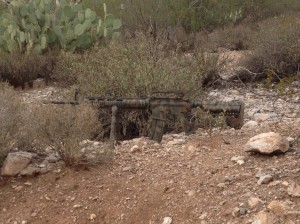 Moly over Park
AKM, AK 74 (fixed stock)

$200

AKMS (under folder) $225
AKS 74 (side folder)

$225

FAL's $275
Subguns

$175

and up
Camo

schemes

inquire

for

pricing

$225 and up
Refinishing of accessories EXTRA
Call for other guns.
Engraving: We offer engraving including Cyrillic selector markings for AK's starting at

$65

and up.Welding up selector marks at additional cost.Russian engraving AK Trunnions –

$65

–

$85

Please contact us for more info on engraving.NFA Info Engraving –

$65

minimum. (engraving rates are subject to change based on amount of letters and lines –

$65

minimum still applies)Other Gun Smith ServicesWe have many other services available for
FAL
M16
Vickers
1919
MG42
M14
M16/AR15
Maxim
BREN
Thompson
M1 Garand
M1 carbine
Mausers
PPsh 41/PPs43
Galil
DP28
HK
And others
General gun repairs and barrel work